Lignostone® cryogenic - LNG and LPG cryogenic tank insulation
With Lignostone® cryogenic we offer you a unique material manufactured from selected beech veneers, impregnated under vacuum with thermosetting synthetic resin and densified under heat and pressure. The extraordinary properties of Lignostone® cryogenic make it the ideal material for cryogenic tank insulation in LNG and LPG carriers:
low thermal conductivity
excellent temperature resistance
withstands high mechanical loading
resistance to abrasion and wear
low coefficient of sliding friction
good electrical insulation
low specific weight
Applications
Lignostone® cryogenic laminated densified wood is widely used for cryogenic tank insulation as:
tank supports
anti-floating chocks
anti-pitching chocks
anti-rolling chocks
fixed blocks
sliding blocks
hardwood keys
in
prismatic tanks LNG (e.g. 87 500 cbm)
prismatic tanks LPG (e.g. 78 000 cbm)
cylindrical tanks LPG (bi-lobe)
floating storage tanks LNG
Ethylene carriers
Approved quality
Lignostone® cryogenic laminated densified wood is approved as cryogenic tank insulation by the following major societies:
IHI
JMU
LR
BV
NKK
M.W.Kellogg
DNV
BV
GL
Lignostone® cryogenic is part of our range of cryogenic insulation materials. More information about our cryogenic insulation materials.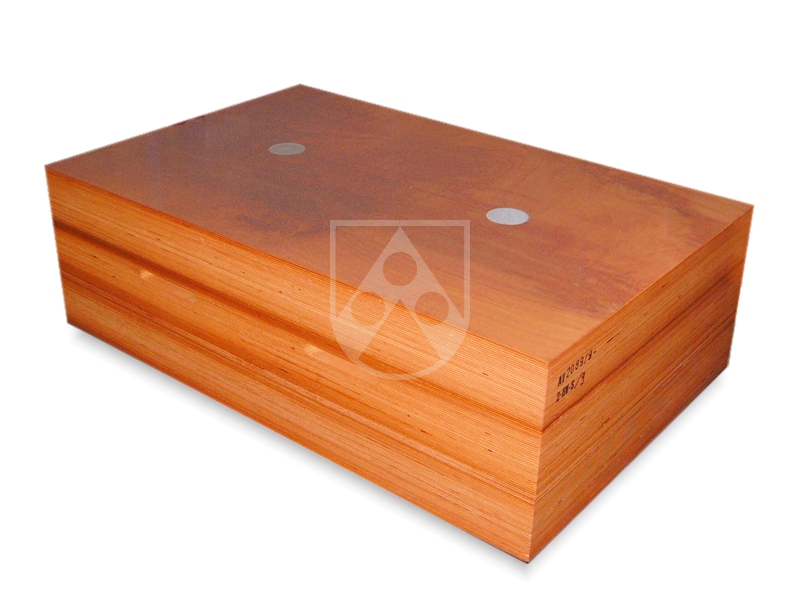 Downloads - LNG / LPG Cryogenic tank insulation
Cryogenic insulation for LNG fuel tanks
Lignostone® cryogenic is used as croygenic insulation for lng fuel tanks as well. Lignostone® cryogenic laminated densified wood permanently insulates the LNG fuel tank of LNG engines from the ship`s structure, enhancing the reliability and long life of your ship's propulsion system. More information about cryogenic insulation for lng fuel tanks